Different Types of Marijuana Pipe
When it comes to smoking weed, marijuana pipes are one of the best options for you. Some people may want to smoke their favorite weed in a more superior way like an exquisite percolator bong or a dry herb vaporizer. But a weed pipe is still popular for those who want a hassle-free way to simply load a bowl with marijuana, light up and then enjoy. Comparing to bongs/dry herb vaporizers, most of the pipes are smaller, cheaper, and more convenient, making them become the most common gadget among smokers.
Marijuana pipes have also come in different materials, shapes, and designs. In order to facilitate the differences of weed pipes, we are listing 5 common different types of pipes for smokers reference.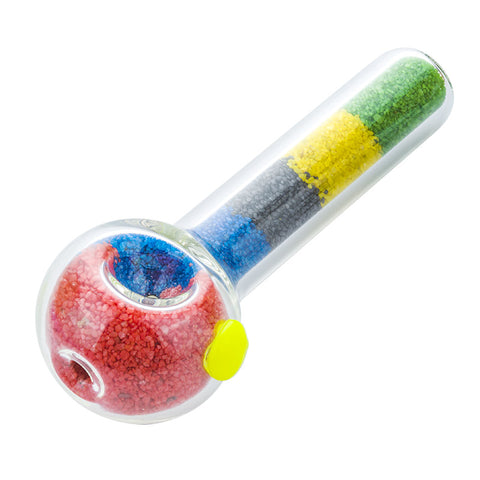 Spoon pipes are the most common and popular type of pipes. As the name suggests, they shape like a spoon, making them easy to pack dry herbs and light it up when you smoke. They usually made from high-quality borosilicate glass or heat-resistant silicone with all kinds of elaborate designs. A spoon pipe usually has 4 key features: the weed bowl, mouthpiece, slightly bent neck, and a carb hole for controlling the airflow.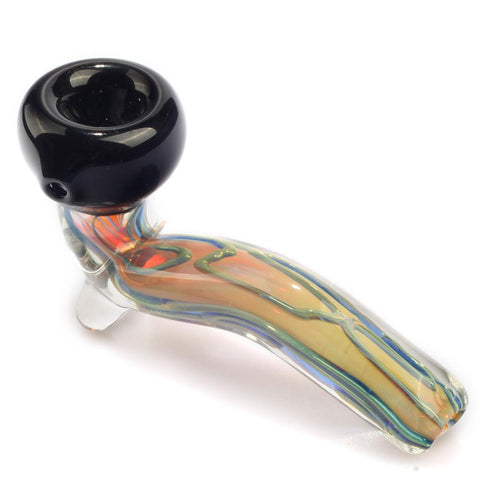 The second type of pipe is a Sherlock pipe, also called Gandalf pipe. The Sherlock old-fashioned pipe might remind you of the smoking pipe that the fictional character Sherlock Holmes while Gandalf pipes like the fictional character Gandalf in "Lord Of The Rings" series movies. Whether Sherlock pipes or Gandalf pipes, they normally feature a longer and more curved stem than spoon pipes. They also usually made from borosilicate glass, although you can find wooden or silicone Sherlock pipes.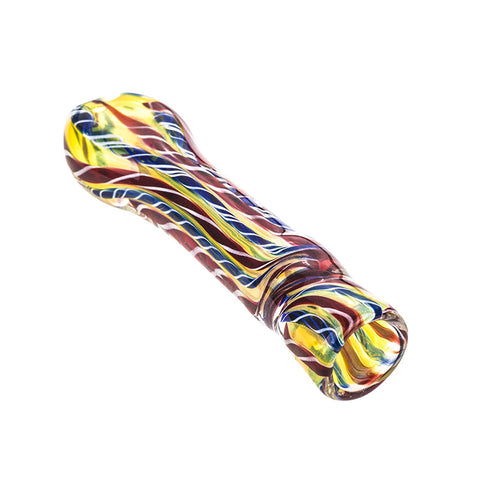 Chillum is also known as a one-hitter pipe, a smoking device that comes in a basic tube shape. Chillums are becoming increasingly popular for their thickness and direct rips, usually more powerful than the average dry herb pipe. This kind of fairly straight-forward one-hitter pipe at an affordable price is perfect for beginners. For it absence of a carb hole, there is less control over the airflow in a chillum pipe, so the beginners just need to focus on loading weed, lighting, and then smoking.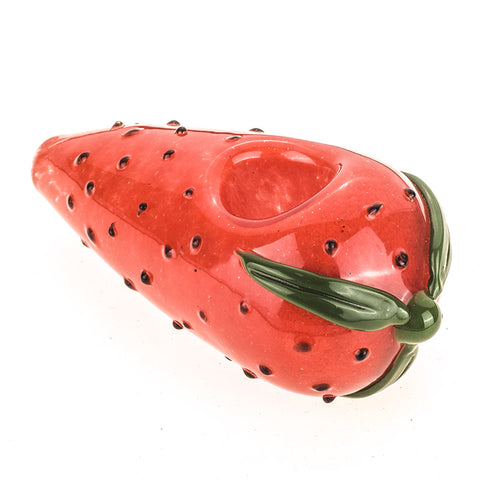 This is one of the best options you couldn't miss if you're looking for a gift. Unlike spoon pipes or Sherlock pipes, they can come in all kinds of different materials and designs that can take the form of anything from animals to foods. No matter how strange these novelty pipes are, all unique pipes from Puffing Bird are made from premium materials. Come and check out the most favorite one for your friends as a 420/710 gift.
Conclusion
Whether you need a basic cheap pipe, or something more advanced, there are many different types of pipes on our head shop for you to choose from. Check out our range of pipes at Puffingbird.com with a free USA shipping.
---