Credit Card Payment Processing On Puffing Bird
1. On the initial checkout page, enter your shipping address, email address. Phone number is optional but recommended because you can receive your order details by SMS.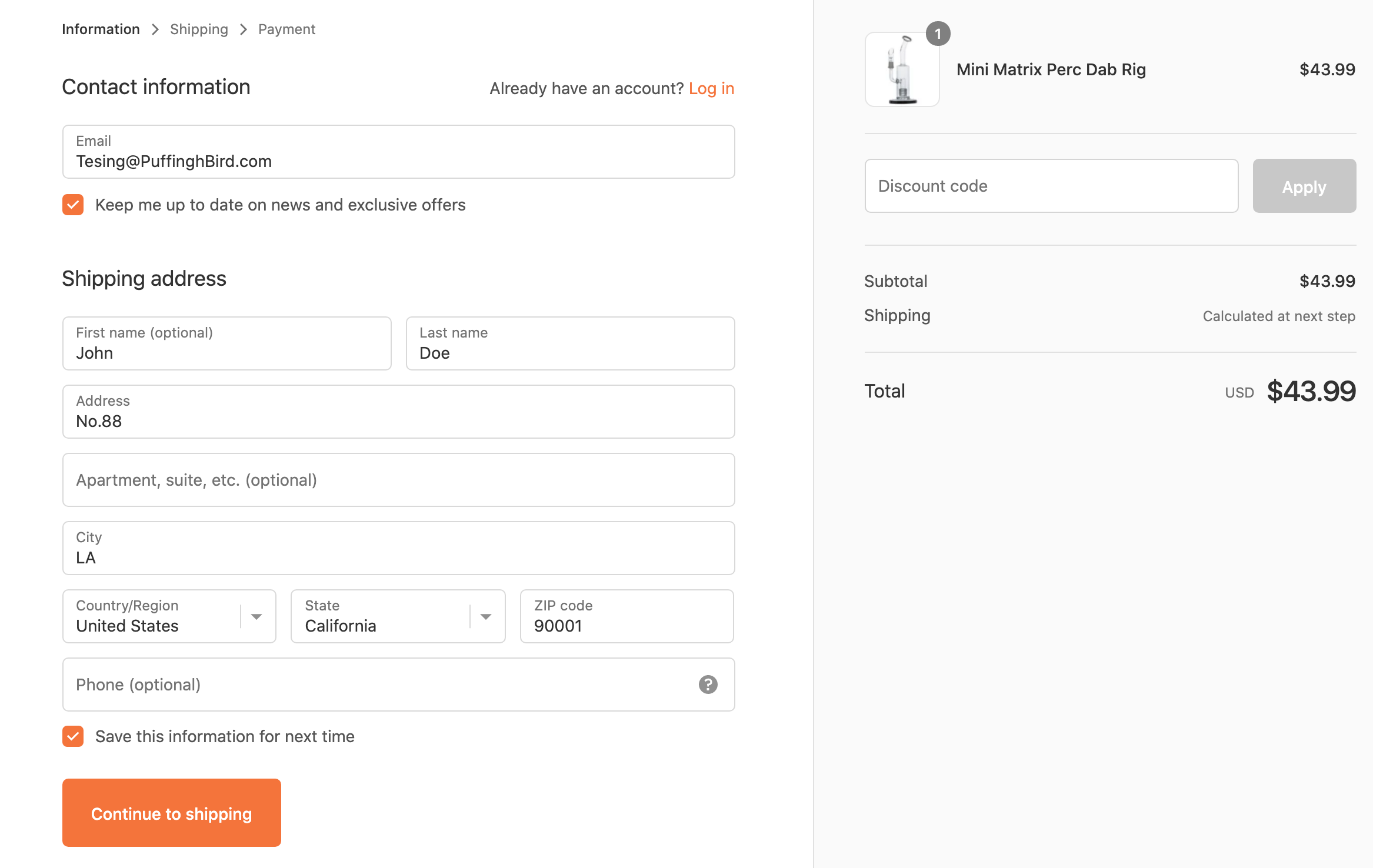 2. After entering your shipping details and choosing your shipping method, click "Continue to payment"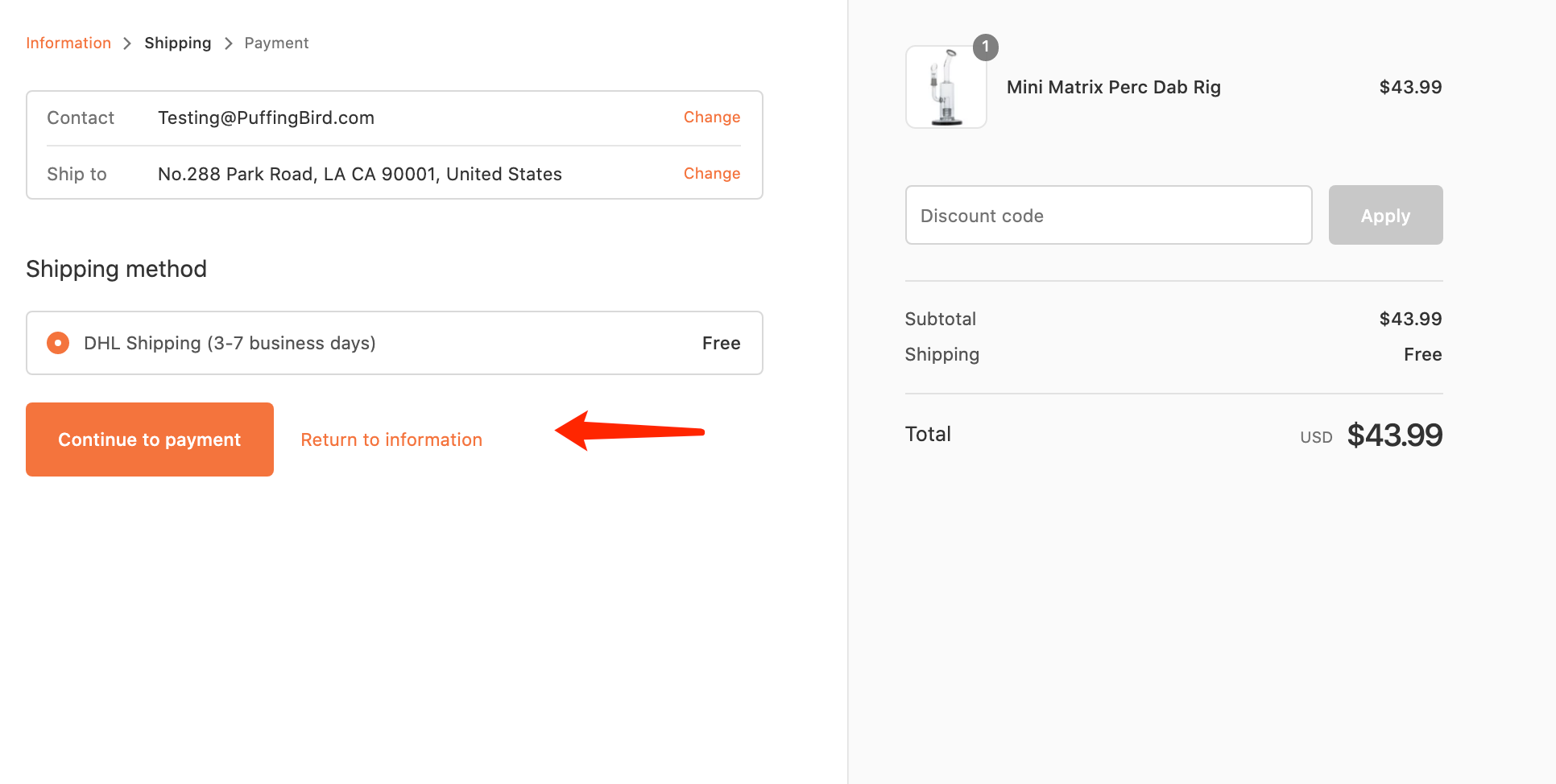 3. Choose the "
Credit Card Payment

" option, on the "Billing Address" tab, you'll need to confirm whether your shipping address matches your billing address or not, if the addresses match, choose "Same as shipping address", otherwise choose "Use a different billing address" then enter your billing address. 
Please make sure that you enter the correct billing address or our fraud analysis will block your payment and your order will be voided.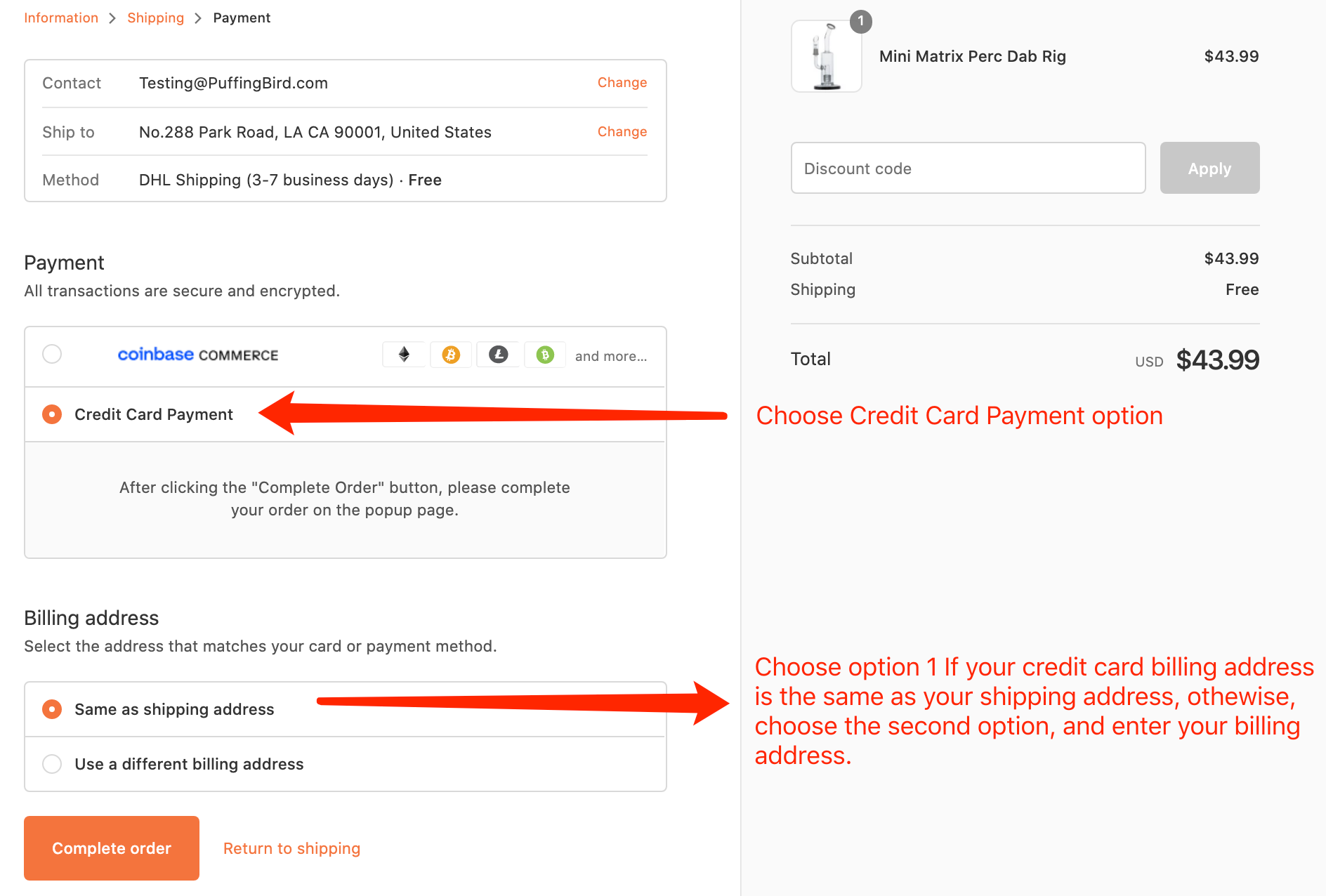 4. After clicking the"Complete order" button, you'll be directed to the final checkout page for entering your credit card details, please note that the credit card window pop up will take a little while to show up.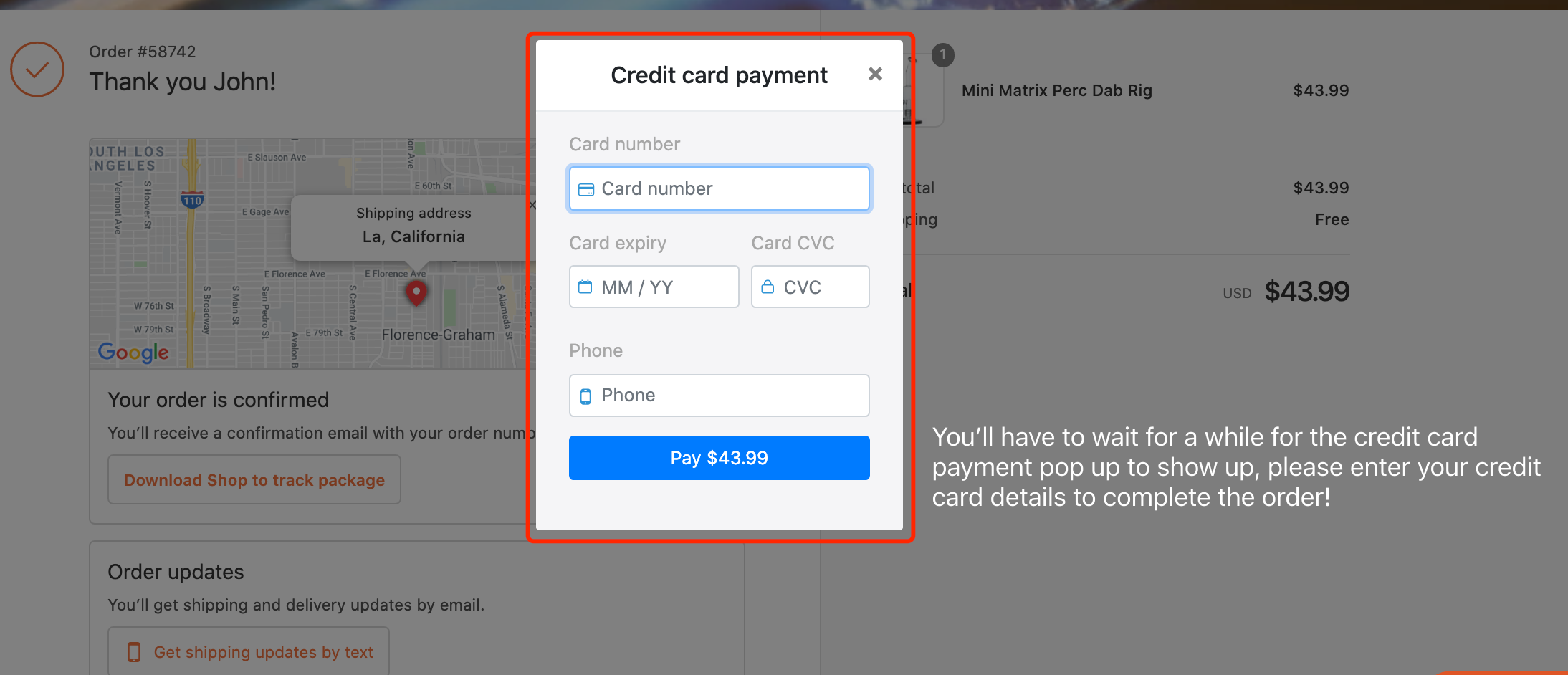 5. If you don't see the credit card window pop up, you can click the "Payment" button under the "Credit Card Payment" tab and the window will pop up, then you can enter your credit card details.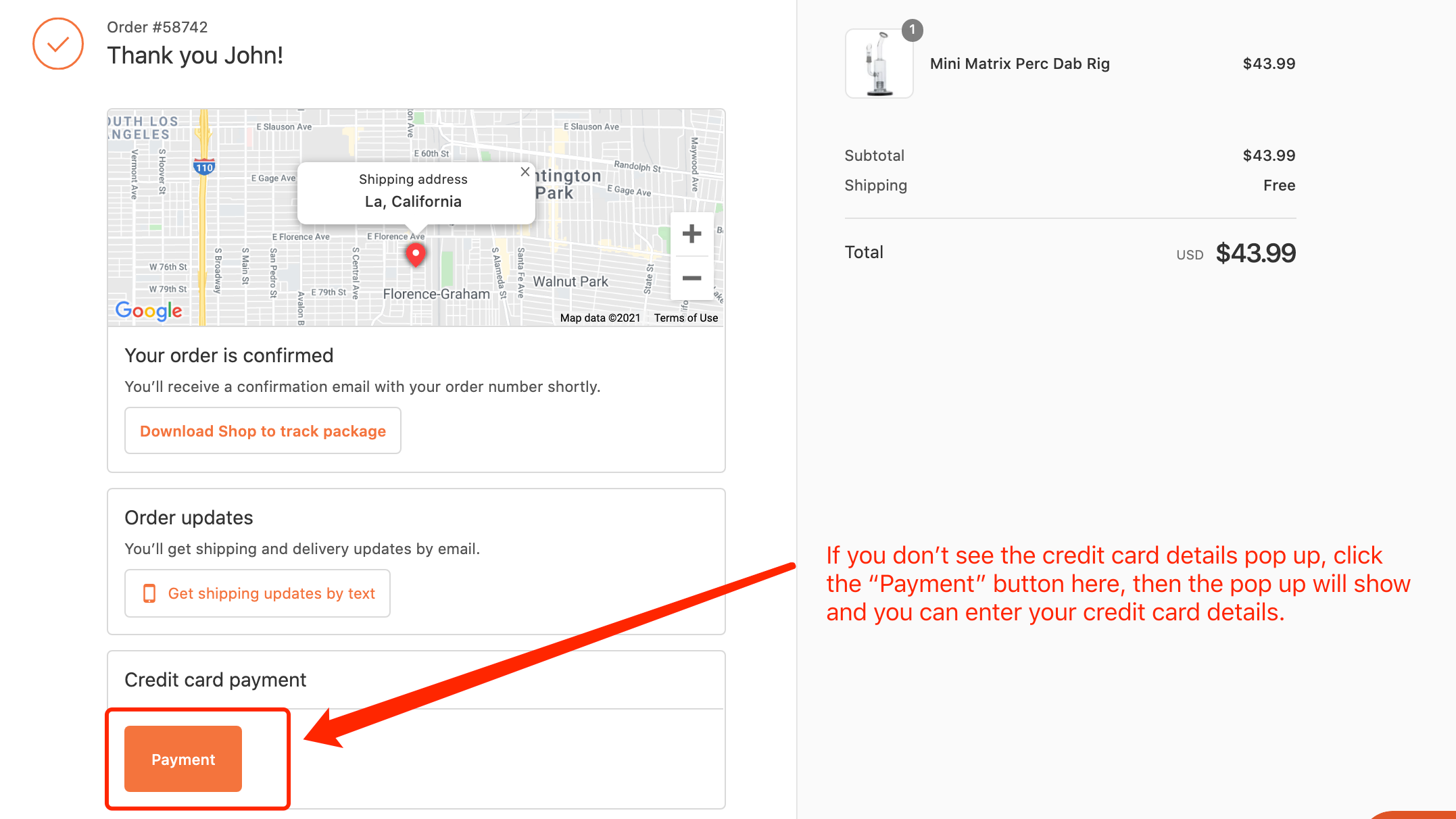 ---