420 Gift Guide for Stoners in 2021
It's that time of the year again, a most wonderful day for stoners is coming. In the past year, we have been experiencing an eventful and tough life because of COVID-19. Even that, we should still have an active attitude on this 4/20 celebration and expect a better future. To celebrate this unique day, purchase a unique 420 gift for yourself or friends and make sure you have everything you need at the party. Whether enail bundle or tiny accessory, you can find everything you need for smoking or dabbing on Puffingbird. In order to provide a better shopping experience for you, we have special designed a 420 gift guide for you to choose from.
📦 420 Gift Types:
In order to help narrow the field, we've listed some categories to help you quick flick through the product types.
The smkoing product has a stunning variety of options and intricacies. All of our Puffingbird staff are try our best to keep up with the trend and update our products day after day. As you can see from the list above, we have carefully selected 420gifts that are a great option for multiple types of consumers, so you can find what's right. If you are not interested in these products that we listed, click the interesting category and find the most preferred one for 420.
Penis Novelty Glass Bong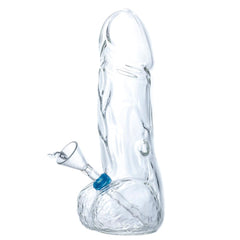 The bong is made from high-quality
 

borosilicate glass
and the level of
details
on this bong is just
amazing
, if you look closely you'll find very
lifelike
veins on the body and
wrinkled skins
on the bottom(disturbingly lifelike), yet this bong is
very functional
, featuring a
removable downstem
(the glass bowl is fixed with the downstem) and a
medium carb hole
on the left side of the bong, the hole which you put the downstem in has a blue rubber ring to make a
tight seal
so when you put water in it
won't spill
. 
Silicone Collapsible Beaker Bong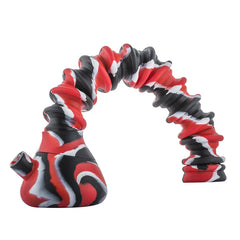 This definitely is one of the coolest and greatest silicone bongs you can find on the market. This beaker base water pipe is made from food-grade silicone, making it unbreakable and heat-resistant. The straight neck of this silicone bong is detachable and collapsible, which is able to expand from 10.63" to 20.87", perfect for cooling down your smoke before it hit your mouth.
6" Ice Cream Silicone Dab Rig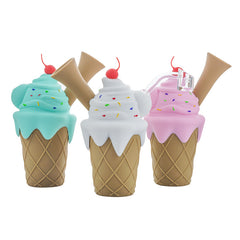 This novelty dab rig is made from high-grade and heat-resistant silicone so you don't need to worry about it break like a glass dab rig. The whole silicone bong features a yummy ice cream shape with a delicious cherry on the top of the ice cream. The joint size of this silicone water pipe is 14mm female which is compatible with a 14mmm male quartz banger for concentrate or a 14mm male bong bowl for dry herbs.
Mini Banger Hanger Recycle Dab Rig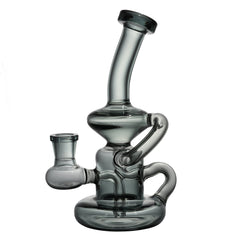 It's tiny, approximately 6" /16cm tall small enough to hide in your drawer and it's designed to have two recycling tubes running on the side and on the bottom, and the tubes serve as holders to put your finger through it and you don't need to worry about your rig falling off your hand anymore! It comes with a 14mm male bowl
for
flowers.
Cyclops Spoon Hand Pipe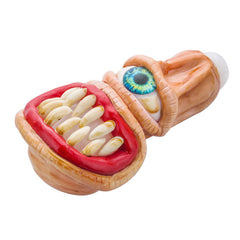 These scary but awesome pipes are made from high-quality borosilicate glass and durable resin. They feature one eye and a wide-open mouth on the bottom of the pipe. The carb hole is located on the left side of the weed bowl. These unique pipes are extra chunky and have a very generous bowl for dry herbs. A perfect 420 gifts or add to your collection of unique pipes!
Luminous Silicone Nectar Collector Pipe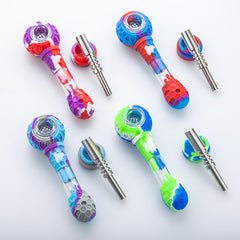 This high-grade silicone nectar collector pipe is designed for both smoking and dabbing. Made of indestructible food-grade silicone and high-quality borosilicate glass, this functional piece comes with a weed bowl for dry herbs and a titanium tip for concentrate. It features a honeycomb pattern of the nectar collector pipe and a small luminous bee on the stem.
Lava Red Frit Sherlock Bubbler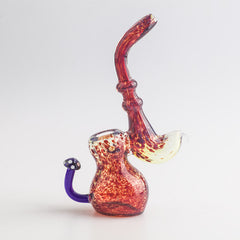 One of the beautiful bubblers on Puffingbird. It handcrafted from 
quality fumed glass
, this powerful piece of sherlock style 
bubbler
 contains a lava style
 

fritted colored design which gives it an extraordinary appearance
. It features a spacious 
deep bowl
 and a 
fixed downstem
 in a large chamber, allowing loads in a go.
Thermochromic Banger Yellow Glass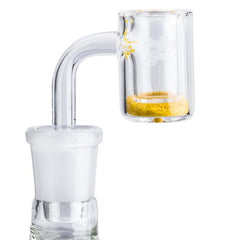 This is one of the most well thought out nails on the market today. There are two layers of glass with colored fritted glass in between. The colored glass serves as a replacement for your dab timer no matter where you go. You no longer have to find your phone, unlock the screen and find the timer app every time you want to dab. This is one of the best quartz bangers when it comes to convenience.
6-in-1 Universal Domeless Titanium Nail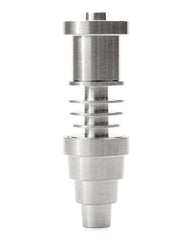 This 
Titanium Domeless Nail
 is made of high-quality grade 2 titanium for maximum heat and durability. The 6-in-1 Domless Nails can fit any glass on glass joint with a 10mm, 14mm, or 18mm male or female connection. This nail is compatible with all 
e-nails
 requiring a 16mm titanium nail.
Mushroom Bong Bowl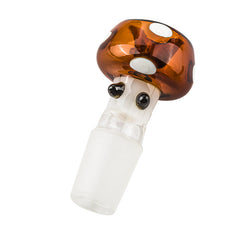 This brown glass dry herb bowl is made from thick, heat resistant borosilicate glass. This mini piece is decorated with glass marble under the mushroom to provide a better grip and the appropriate bowl size is perfect as a backup or replacement part. We offer this mushroom bong bowl an 18mm male and 14mm male joint size.
VAPMOD PIPE 710 Vape Mod Box

The Vapmod Pipe 710 Vaporizer adopts a diminutive palm-sized Sherlock Pipe design, instituting an integrated 900mAh rechargeable battery, vast voltage output range, and can accept 510 threaded cartridges affixed with a magnetized connection ring. Formed from zinc-alloy, the chassis of the Vapmod Pipe 710 Vaporizer is equipped with a whopping 900mAh rechargeable battery, built to last the entire day.
"Roll That Shit" Rolling Tray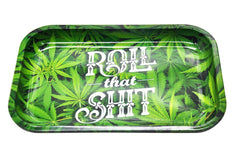 Price: $15.99

 This Hornet medium size metal rolling tray features a weed leaves background with letters "roll that shit", and for the price, it's pretty well-made and the size is large enough to put a grinder and a booklet of rolling papers on.
Bubble Gum Flavored Rolling Paper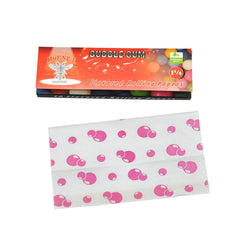 Price: $4.99

Flavor cigarette rolling papers will give you a special taste, Which is different from ordinary rolling paper. This Hornet Bubble Gum Flavored Rolling Paper is full of bubble gum flavor. You'll feel like you're chewing gum! They are made from natural gum. We have a varity of flavor rolling papers on Puffingbird.
Unicorn Horn Glass Dabber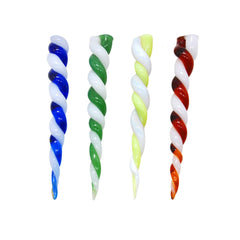 Price: $11.99

This cute glass dabber contains a design of unicorn horn and made from two twisted borosilicate glass cane. High thermal resistance. Available in 4 different colors of choice.
Handmade Jamaican Resin Ashtray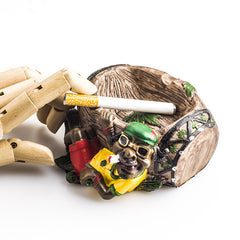 Price: $13.99

This hand-painted ashtray is perfect for home or outside which is made of high-quality resin. The total ashtray is drum shape with a man and marijuana leaves which can be a great decorative table item. This ashtray is very portable for its special material so that it also an excellent 420 gift.
Enail Dab Kit W/ Heady Pineapple Theme Bong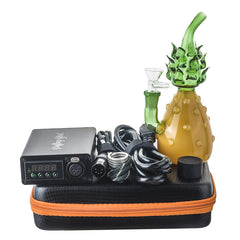 Price: $197.99

If you have enough budget for buying a 420 gift, why just take a look on this enail bundle? The desktop enail dab kits will make your life much easier because it doesn't require any fuel burning to get the nail hot, it uses a heating coil connected to the PID controller which you can set the temperature just by a push of a button.

If you look through every category on our smoke head shop, you might be surprised by how many options are good for both beginners and seasoned stoners! Whether you need a 420 gift for tobacco smokers, concentrate lovers, vapers, or anything in between, you'll find the solution you need at Puffingbird. Enjoy free shipping on all orders. 
---